Dailey & Vincent Christmasfest
Dailey & Vincent Christmasfest
Friday, December 2, 2022 2:00 PM - Saturday, December 3, 2022 7:00 PM (EST)
Description
Dailey & Vincent will be returning to Anderson Music Hall at the Georgia Mountain Fairgrounds for their 1st Annual ChristmasFest. Two days of Country, Bluegrass, Gospel, and all the Christmas music you can handle!

Ticket prices:
1-Day admission: $75.00
2-Day admission: $135.00

Free admission to the magical Mountain Country Christmas in Lights with your concert tickets!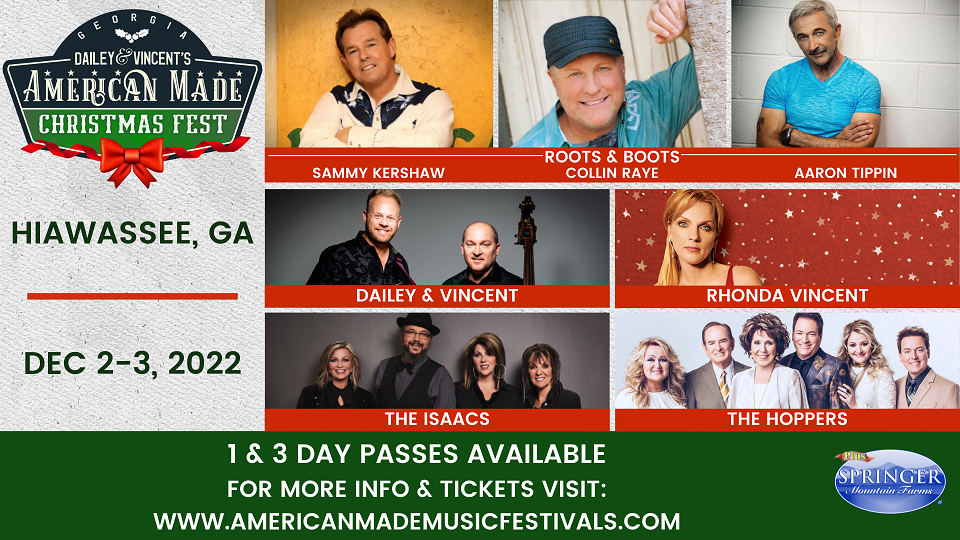 Georgia Mountain Fairgrounds, Hiawassee
1311 Music Hall Road
Hiawassee, GA 30546 United States


Friday, December 2, 2022 2:00 PM - Saturday, December 3, 2022 7:00 PM (EST)

2pm-7pm